The Band
Reconnecting with people after 30 years can lead to all sorts of interesting things. As two former members of the late '70's Richmond, VA country rock band, Blue Ridge, Bob Lawler and Doug Meacham had not seen each other in over 3 decades.  A chance reconnection on Facebook led to a breakfast meeting and a discussion of what each of us had been doing since we were younger, thinner and had more hair. Turns out we were both interested in playing again and felt that it was a great time to update our old sound with perfect covers of great Americana, Alt-Country, Alt-Folk and Roots Rock songs from the last 30 years.  And with that, the idea of The Sequels was born.  
The Sequels features five talented musicians who have covered every genre from metal to prog to country.  The band showcases a wide range of high energy material from classic alt-country, bluegrass, honky-tonk, rockabilly, roots rock and americana genres. In addition to being talented players, all 5 members of the band are great singers. Our vocal performances and tight harmonies are one of the things that really sets us apart from other bands.  For more details about each of the performers, check out the individual player bios below. 
Look for The Sequels to be playing around the Richmond area in late April.
The Players

Doug Meacham: Lead Vocals, Guitars, Keyboards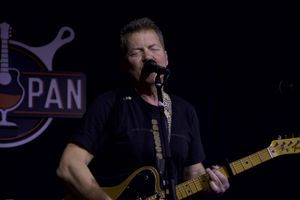 Doug has been playing in bands around Richmond for 40 years.  Way back when Gerald Ford was President, Doug and Greg Marrs (The Taters) formed a band called Hobbiton Bridge.  Starting out as a acoustic quartet playing mostly folk rock, it quickly evolved into a full-blown rock band with a bizarre mix of material covering everything from Yes and Gabriel-era Genesis to Ohio Players and Earth Wind & Fire (we used kazoos for the horn parts).  When the band broke up in the late '70's, Doug joined Blue Ridge, a popular country rock band at the time.  This is where Doug and The Sequels' Bob Lawler first met.  After Blue Ridge came several other touring bands including Tracks and Buster.  In the late eighties Doug played with The Red Ball Jets and later, The Shirts.  In the late 90's, Doug created a one-man band called Radio80 which leveraged a midi sequencer, sound modules and sampling to accompany his live performance of classic 80s songs.  In the 21st century, he played with the popular party band, Daddy-Oh as well as singer/songwriter Chris Adams.  A fan of pretty much every genre, Doug's approach to cover bands has always been to try to recreate the sound of the original artist as closely as possible.  When he's not playing, Doug is an avid concert and music festival attendee.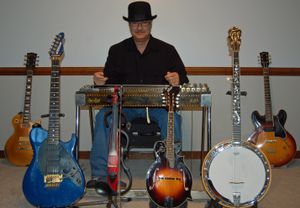 Bob Lawler: Lead Guitar, Pedal Steel Guitar, Mandolin, Banjo, Fiddle, Vocals
Bob is a multi-instrumentalist who has been playing music for longer than he would care to admit. He played in Richmond with Blue Ridge for nine years in the 70's. After that ended, he joined former members of the Andrew Lewis Band for an experiment that was a great band but failed to last. He left Richmond in '80 to join a band out of Ohio called The Carnahan Brothers that toured most of the country playing country rock, country, and bluegrass. They recorded in Muscle Shoals Alabama, but that failed to go anywhere. After returning to Richmond he played with several local bands such as The Cosmic Cowboy band and The Darlene Meade Band before joining another touring band called Thunderroad out of Virginia Beach. That was another long term band lasting another nine years. After a short break from playing, he was the soundman for The Janitors which was the longest year ever, having to commute back and forth from Richmond to Virginia Beach every day. He finished up after that playing with Blackwater for several years. After all of those years on the road, he took a break from music, until running into Doug Meacham, former keyboard/guitar/singer for the original band Blue Ridge, who he had not seen since '79 when the band broke up. They met over breakfast and talked about wanting to play together again, so here we are now with The Sequels where Bob covers lead guitar, steel guitar, banjo, mandolin, and fiddle, in addition to vocals.

Ryan Lake: Lead Guitar, Vocals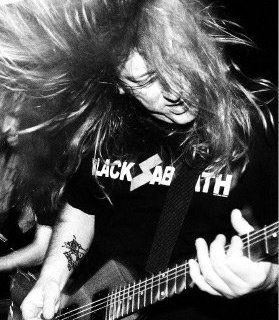 Ryan plays guitar.  I mean he can REALLY play the guitar.  Like Ziggy did, only a lot faster and without the screwed up eyes and screwed down hairdo.  Ryan's background has been in metal having played in such bands as Brown Sabbath and Alabama Thunderpussy.  In addition to The Sequels, Ryan is also involved in other local projects such as Rasta Country Reggae Band and Canteen Ghost
Michael Moore: Bass Guitar, Vocals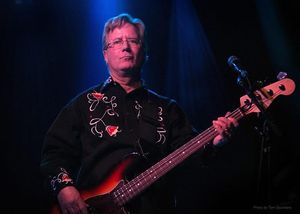 Mike Moore has been playing bass in a wide array of bands around Richmond for decades including Ron Moody and the Centaurs, Chrome Daddy Disco, Billy Ray Hatley and many others.   
Greg Handakas: Drums, Vocals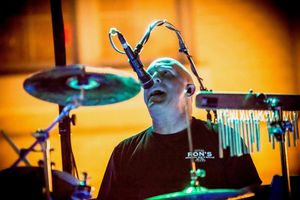 Dad was a swing / bop / jazz drummer who ran a small jazz club in the early 80's. This exposed me to a lot of musicians and styles along the way. He took me to rehearsals and gigs at an early age. Been playing professionally for nearly 40 years with every kind of band imaginable from Outlaw Country to a Matching Jump-Suited Lounge Act. Heavily influenced by Jazz, Fusion, Funk, Prog Rock and most of all - Good Old Rock and Roll.

Greg has been the drummer for Big Boss Man for years and we are thrilled to have have him playing with us in The Sequels